Visits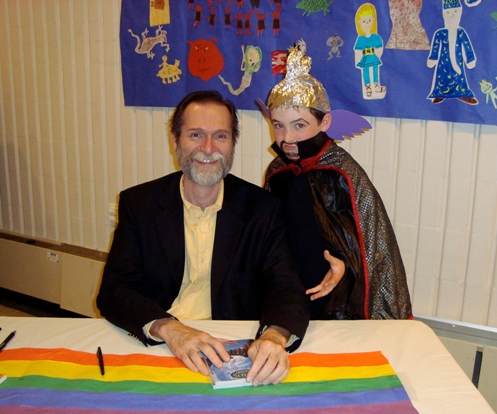 Seeking to spread a love of the written word, Tony Abbott is available for school visits, as well as conference workshops and talks. Tony uses humor and the excitement of adventure to draw young people into the pleasures of reading and writing.
A professional writer, editor, and publisher for over thirty years, Tony brings to each presentation a thorough and lively knowledge of creative writing in a variety of forms, including fiction, nonfiction, and poetry. His visits appeal to both boys and girls and to reluctant as well as enthusiastic readers. The wide-ranging discussion that takes place also focuses on how the creative writing process can infuse students with a life-long love of reading and a respect for books and the power of the imagination.
Tony's goal in visiting with students is to inspire and motivate readers and writers of all ability levels. From his own experience as a slow early reader, he knows that in each student, no matter what his or her competence, there is a passion for the written word that simply waits to be discovered. One key focus of all my talks is how to nourish one's imagination, overcome obstacles, and turn defeat into success at one's chosen craft.
To plan a visit: contact Tony.
Click here to: download Tony's School Visit Packet.