Home
Hello and thanks so much for visiting my website. My name is Tony Abbott, and I am and have been a full-time children's writer for over 20 years now—I have written just over 106 books, including Danger Guys, The Secrets of Droon, Firegirl, Kringle, The Postcard, Lunch-Box Dream, Underworlds, Goofballs, The Copernicus Legacy, and many more. I live and work in Trumbull, Connecticut, USA. 
I truly enjoy visiting schools and speaking at conferences (as my writing schedule permits)—Please click on the VISITS tab above for more info about arranging a visit with your organization.
December 2017
Many Thanks, Connecticut Post
This article about my book, The Summer of Owen Todd, was a feature in the Sunday, December 17, 20107, Connecticut Post. I am grateful to journalist Joe Meyers, editor John Breunig, and photographer Kyle Michael King.
CLICK HERE FOR FULL ARTICLE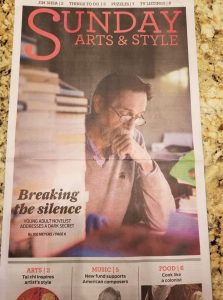 October 17, 2017: Publication Day!
The Summer of Owen Todd
by Tony Abbott
Book Publication Date: October 17, 2017
You may pre-order this new book from your local bookseller or online retailer.
Starred Review, Publisher's Weekly "…A difficult, important, and possibly lifesaving story of children forced into terrible situations, as well as what real loyalty and friendship look like. Wishing books like this weren't necessary doesn't make them less so. Ages 10–14."

Starred Review, School Library Journal "Unsettling and at times painful, this book offers an empathetic portrayal of a difficult and important subject."
This book is based on a true story, but I am not an expert in treating victims of abuse. I tell this story so that children and adults will know to speak up and get help when faced with any abusive situation.
If you or someone you know is being abused, you may wish to call the RAINN (Rape, Abuse & Incest National Network Hotline: 800-656-4673.
July 2017
Thank you School Library Journal for a *STARRED REVIEW* for "The Summer of Owen Todd."
I love this part especially:
"The setting is particularly well drawn, and woven into the story are threads about family, friendship, trust, courage, and growing up. VERDICT: Unsettling and at times painful, this book offers an empathetic portrayal of a difficult and important subject."
Wow. I am over the moon! Thank you, thank you, SLJ!
The book will be a Junior Library Guild Selection for Fall 2017.
The New York Times published a piece this week about talking to children about sexual abuse. This is a solid and compassionate discussion of what parents know and have a hard-to-impossible time talking to their children about. Its plain and sensible advice about communication and conversation on even the hardest topics is critical. I found it illuminating: I Was Abused as a Child. How Do I Deal With This as a Parent? by Cheryl Strayed and Steve Almond
In addition, here's a piece I wrote for The Nerdy Book Club about how the story depicted in The Summer of Own Todd came to me. In short, the mother wanted her son's story out there, and since she knew I was a writer, she wondered if I knew anyone who might take it on.
There are a number of early reviews from Goodreads readers, and I appreciate the candor and comments and their willingness to read it.
The book can be pre-ordered from your local bookseller and from online booksellers.
January 2017
Advance copies of my new novel, The Summer of Owen Todd, arrived the other day; I can't wait for readers to share what they think!
December 2016
I'm excited to announce that—ta da!—The Copernicus Legacy #4: The Crown of Fire has just appeared in bookstores and libraries!
It is, as they say, the "thrilling conclusion" to the epic saga about twelve mysterious relics that Copernicus and his Guardians hid for five centuries in remote spots all across the globe. In this book, our daring and stealthy team—Wade, Becca, Darrell, and Lily—confront the vastly powerful Teutonic Order for one humongous and surprising final battle!
Here's a fun review from famous book blogger Iron Man Carl at his inspirational blog: Boys Rule! Boys Read! I am humbled by his enthusiasm to The Copernicus Legacy!
This book also brings to a close my four happy years of research and writing what amounts to some two-thousand pages of international adventure. I had the greatest fun bringing the quest for the relics alive, and I continue to think of those four intrepid characters as my very close friends. As some of you know, there are really six books in the series. Two short novels called The Copernicus Archives come between the first three books. Archives #1: Wade and the Scorpion's Claw comes between Legacy books #1 and #2, and Becca and the Prisoner's Cross should be read between Legacy #2 and #3. I'm really quite fond of those little books, although many readers don't know them. If you have a chance, check them out!
It's always a bit sad when a series finishes, but this is more than balanced by the pride I feel about the vast journey my readers and I have taken these last years. A huge THANK YOU to everyone who has followed the giant story through all its ins and outs and whirlwind trips across the globe. In our hearts, The Copernicus Legacy lives on forever!
July 2016

Writing a new novel is the most wonderful part of this strange career of making up stories. In a craft which is known for countless revisions and endless editing, to be writing something new—without any other voices whispering from the outside—is beyond pleasurable. You can make all kinds of mistakes that you can take back before anyone sees them. You can go out on a limb, knowing it may not work or make it to the final draft, without anyone trying to steer you in directions you haven't thought of yourself. For the last couple of months I've been writing a new novel; it's about many things, is comic in parts, is quiet in parts, and is a new direction for me, which is intensely rewarding after a hundred-odd books. I can't say anything about it, of course, just to say that it will likely be out in the spring of 2018, and as incomplete as it is, I'm already very happy with it.
I've also just finished putting the final touches on another book, The Summer of Owen Todd,which will appear from Farrar Straus Giroux in the fall of 2017. It also is about many things, but concerns at its core, the abuse of a young boy. For me, the months cannot pass soon enough before this story sees print.
The final installment of
The Copernicus Legacy
series will be published in November. For the last time, Becca, Darrell, Lily, and Wade will race around the world to keep the world safe from the evil Galina Krause. Kudos to my editors at Harper Collins who researched and verified the geographical minutiae of their caper—from the existence of steps and trees to the position of the sun at key times of day in each exotic locale!
Finally, I've seen quite a few lists and calls for titles about books that address racism, currently and historically, in our country. Since Lunch-Box Dream was published five years ago, the need for books for young people about our widening racial divide has only become more critical. The book sold poorly, is effectively unknown, but is, again, a book that I'm very proud of. I would hope that anyone with a need for books on this topic will take a look at it.
March 2016
LUNCH-BOX DREAM My historical novel about the Jim Crow era Lunch-Box Dream appeared five years ago, and I think it may have arrived a little too early on the scene. It vanished. Recent events, however, and the tenor of our country have allowed it to foster discussion I couldn't have imagined back then. It was my privilege to experience such a discussion earlier this month when I visited the Metropolitan Learning Center in Bloomfield, Ct. My undying thanks go to Suzanne Artis, School Library Media Specialist for showing me and MLC's middle school students, what conversation can do to help illuminate a painful thread in our country's social and political life. After presenting generally to grades 6, 7, and 8, I had a one-on-one critical conversation about racism and the misunderstandings and emotional toll of "difference" with students from each grade. TEACHERS: If ANY middle school teacher or librarian would like a copy of Lunch-Box Dream, email me (tonyabbott@tonyabbottbooks.com) and I will send it right out to you. If you would like your students to discuss the book with me, email me, and I will do everything to try to make that happen. Good can come from a forgotten book.
September 2015
Now that school is in session, I hope to hear from even more schools that would like for me to visit and talk about reading and writing. Click on the VISITS tab above for all the information.
Here's something that surprised me this summer! A friend of mine bought the new Party edition of Trivial Pursuit and one of his friends got the "Arts" question on this card! See it? My friend took a picture and sent it to me!
I couldn't believe it! I'm wondering how long this edition has been out and if my friend hadn't pulled this card would we have EVER KNOWN it was there??
Amazing to me, this is. And strangely validating. Not a week goes by that I don't hear from a former Droon reader; many of them are now in their 20s.
August 1, 2015
I'm scheduling school visits for November 2015 as well as March and April of 2016. Interested? I invite you to CLICK HERE for more information!
April 23, 2015
This Saturday, April 25, I'll be at "A Festival of Children's Books" presented by R. J. Julia Booksellers. The Festival goes from 10am to 3pm, I'll be there in the afternoon. It's at Davis Street Arts and Academics School in New Haven, Ct. I hope you'll come see me! There will be a number of children's authors there all day.
March 31, 2015
Now that we appear to be out of the deep-freeze of winter (did I just jinx it?), my writing thoughts turn to spring. I'm happy to say that in two short months, The Copernicus Archives #2: Becca and the Prisoner's Cross, will appear. One of the delightful places I visited…
…to do research for the book was Bletchley Park—well known, perhaps, from the television show The Bletchley Circle and the film The Imitation Game, though I have to say I was planning this before either of those came along. All visitors receive a one-year season ticket to Bletchley's museum and the grounds of the estate in central England. I visited in April last year. Sadly, the season pass runs out in a couple of weeks, and I don't think I will make it back to take advantage. But I do have my memories. And that brings us back to spring, since it was perfectly lovely there, as you can see from the photos! Some other highlights of my visit include the Tower of London and Chelsea Old Church. Readers will discover their relationship to the "prisoner" referred to in the title, that gold-faced gentleman seated outside the church. Cheers!
Jan 27, 2015
Whew!
Over the last weeks I've been busily revising the next two books in the Copernicus series—The Copernicus Archives 2: Becca and the Prisoner's Cross (June), AND Copernicus Legacy 3: The Golden Vendetta (August). These happen to be my one-hundreth and one-hundred-and-first books, which is a happy moment for me, but probably doesn't mean anything other than that I really like to write stories!
But seriously, the Copernicus world in these books is so much fun and satisfying to create. From my college days, I've loved the study of world history, art, music, and literature, and in this saga—about a legendary time machine created by the astronomer five centuries ago—I'm happily able to work in so many things I love.For one, there's the deep and rich history of the Renaissance of five hundred years ago. Not only do I get to describe the times and places, but I give voices to very real historical individuals who are in many ways the creators of our modern world—Nicolaus Copernicus himself, of course, but also Sir Thomas More, Leonardo da Vinci, the Barbary pirates, Magellan, and so many others. By making them characters in these novels, I bring them to a kind of life and they are as real as the modern characters.Recent history and news are finding their way into the stories, too. Alan Turing and Bletchley Park, atomic science, nuclear weapons, Stalin, racism, global corporations, drones, spies, crime, world religions, and a host of other topics, form the fabric of the vast Copernicus thriller-world.Another strong influence are the big, fat novels of the 19th century, which have lots and lots of characters and sweeping plots. I love a big universe of people and places, and these sorts of big casts and international locations are very much a part of the Copernicus universe. Finally, I guess, are the four main characters at the heart of each Copernicus book—Wade, Darrell, and Lily Kaplan, and Becca Moore. As much as I want to give readers a thrilling story, it's these four friends who are the lifeblood of each adventure. They can, so readers have told me, make you laugh and make you cry. I'm more proud of this than of any other aspect of the books.The books? Holy cow! I just remembered, having handed in these two revisions means that I can start sketching out the next adventures—and the fun begins again!Dec 2014I am thrilled that Kirkus Reviews has listed as a BEST BOOK OF 2014 my book, The Forbidden Stone, the first installment of my new series, The Copernicus Legacy, published in January of this year. Two additional books have come out thus far, and Kirkus gave all three starred reviews: Wade and the Scorpion's Claw, the first book in a companion paperback series called The Copernicus Archives, and The Serpent's Curse, the second big book in the main series. Now I'm hard at work on The Golden Vendetta, the second big book; at the same time, I'm putting the final touches on Becca and the Prisoner's Cross, the second paperback. Both come out next year!A HOLIDAY TREAT: Reading Charles Dickens's A Christmas Carol as part of the tour of the Evergreens at the Emily Dickinson Museum in Amherst, Mass., on Dec 6 was a perfect holiday treat. Can't wait to repeat the pleasure this coming Saturday Dec 13 on the 11am, 1pm, and 2pm tours! Click here for details!
Dec 1, 2015
I will be in Amherst, Mass., on Saturday December 6 and 13 to take part in the following festive events.
A Dickensian Christmas with the Dickinsons

(Image: Country Farmhous in Winter by Cornelius Krieghoff)
Dates: December 6 and 13
Times: 11 am, 1 pm, and 2 pm
Location: The Emily Dickinson Museum
Fee: $20 adults; $10 for EDM member adults. All children K-12, $5.
On this special family-friendly visit, revel in holiday traditions as we trace the history of Christmas celebrations in the two Dickinson households.
A Museum guide will serve as your host for this unique exploration through the Homestead and The Evergreens. Evocative decorations, seasonal music, and new objects on exhibit will delight your holiday senses, and the words of Emily Dickinson and her family will bring their Christmas experiences to life. Each visit concludes with an intimate reading in The Evergreens from Charles Dickens' A Christmas Carol by award-winning author and Dickens fan Tony Abbott. All visitors will also receive a holiday token from our Museum family to yours.
"A Dickensian Christmas" will replace the Museum's guided tours at 11 am, 1 pm, and 2 pm.Reservations are recommended. Complete our reservation form on-line at www.emilydickinsonmuseum.org/december, or call 413-542-2034.
Also, I'll be signing my books at Amherst Books, right in downtown Amherst, on both weekends, so they will have plenty of signed copies for holiday gift giving.
November 21, 2014
I've got some fun and exciting events happening in November and December. I'm hoping to meet up with readers old and new in Connecticut and Massachusetts.
On the Saturday after Thanksgiving, I'll be joining my fellow authors in the national "Indies First" campaign by volunteering at at two indie bookstores on "Small Business Saturday" (November 29). First, I will be helping out at Byrd's Books in Bethel, Ct., from 11 to noon. Stop by if you're in the area. Byrd's is a great little shop that actively supports Connecticut authors, and charming downtown Bethel is where I'll begin cultivating this year's holiday spirit! After that, from 2 to 3, I'll be at Bank Street Book Nook in New Milford, Ct. I'll do a reading, chat with customers, and pretend to be a bookseller! Come by if you're anywhere near, and do some holiday shopping. Indies First is a year-round campaign begun by the American Booksellers Association to support independent bookstores.
On Saturday December 6 and 13 (at 11am, 1 and 2pm), I'll be at The Emily Dickinson Museum in Amherst, Mass., to talk about my hero Charles Dickens and read from his classic holiday tale, A Christmas Carol. It's part of the Museum's program on the influence of "the man who invented Christmas" on the Dickinson household. Families who visit the Museum that day will tour the beloved poet's house and learn about her life and her family's holiday traditions. At the end of each tour, I'll be on hand for a brief presentation and reading from Dickens' immortal work. Details are posted on their website (https://www.emilydickinsonmuseum.org/node/456), so check it out – reservations are recommended!
2014 has been quite a year! It is my firm belief that there is nothing better than a bricks-and-mortar bookstore with helpful booksellers and real books a person can hold and flip through and sniff. I was pleased, however, to learn that Amazon included The Copernicus Legacy: The Forbidden Stone on its list of Best Books of 2014. The series has gotten a lot of appreciative reviews and readers are finding and enjoying it. I'm glad, because I am working very hard to research and write the series, devising riddles and puzzles and finding characters and events throughout the 500-year period of world history encompassed in the storytelling. It's work I love, but it's work nonetheless! I traveled quite a bit this year to visit schools and booksellers all over the United States (including a trip to England for Copernicus research!), and more and more readers are becoming involved in the adventure. A number of adult readers have expressed their appreciation of the story, as well. At present, I am up to my ears in the next installment, The Golden Vendetta, which takes the Copernicans to North Africa and beyond! I can't wait for you to read it!
October 8, 2014
My first tour events were a lot of fun! If you'd like to follow along, I've started a trip report log: On the Road with The Copernicus Legacy. Click HERE to read all about it!
October 6, 2014
Well, my bags are packed! My second national tour for my newest series, The Copernicus Legacy, starts tomorrow (Oct 7) with the publication of the second big installment of the adventure: The Serpent's Curse. I will be at RJ Julia Booksellers in Madison, Ct., to talk about it and sign copies. If you're anywhere near Madison, I hope you can stop by at 4 pm. It's a wonderful store, and I'm excited to tell folks about this new book. It's the 99th book I've written, and it feels important (to me, at least)!
From there, my tour takes me to Rhode Island, Texas, Georgia, California, and back to Connecticut! The full schedule, with dates and times, is on my Travel News page.
October 1, 2014
OCTOBER IS COPERNICUS MONTH!
On Tuesday October 7 THE COPERNICUS LEGACY #2: THE SERPENT'S CURSE will be published! It is my 99th book! Here's the spectacular cover art by illustrator Bill Perkins: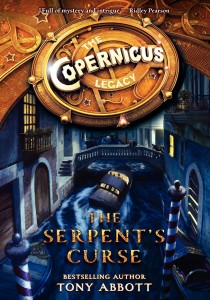 Next week I'll be starting a new NATIONAL TOUR that will kickoff with a visit to the very wonderful RJ Julia Booksellers in Madison, Ct., as the first stop. That's at 4pm. Here are the details. RJ Julia holds a special place in my heart, because it was the first store where The Copernicus Legacy was a STAFF PICK! Bookseller Serafina put this insightful note on my book: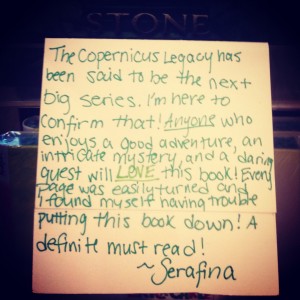 My two-week tour will take me from Connecticut to Rhode Island, Texas, New York, Georgia, and California, with lots of  stops in between–including COMICON in New York City! Click Here for dates and times of all of the events! I may be coming to your town!
In yet another a Starred Review for The Copernicus Legacy series, here's a little of what Kirkus said of THE SERPENT'S CURSE: "Absorbing puzzles, beautiful settings and dangerous villains keep the pages turning, but what sets this adventure apart are the complex characters, who continue to grow."
September 11, 2014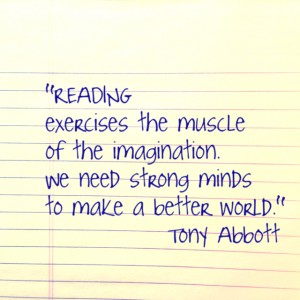 September 2, 2014
SEPTEMBER IS COPERNICUS MONTH!
Tuesday September 9 will see the publication of not one but two Copernicus books.
The first one is the paperback of COPERNICUS LEGACY #1: THE FORBIDDEN STONE, the first book in the series. The second is THE COPERNICUS ARCHIVES #1: WADE AND THE SCORPION'S CLAW, a paperback novella that carries the story from the first book to LEGACY #2: THE SERPENT'S CURSE.
For me, and I hope for the reader, what's really fun about WADE AND THE SCORPION'S CLAW is that it tells the story of the hunt for the twelve relics from Wade Kaplan's perspective. We get to go deeper into Wade as a person, as a character, and as a part of a fairly normal family that has been tasked with finding the relics before the pretty evil bad guys of the Teutonic Order get their hands on them.
What I love about the big novel, little novella order of the Copernicus books is how we go from huge story to intimate character studies. They combine to give the reader not only what I think is a thrilling adventure, but a family of characters who are as real as you and me. And that makes the writing exciting and thrilling for me every time I sit down at my desk.
But that's not all for September!
On Saturday September 13, my publisher and I will be hosting the first-ever COPERNICUS LEGACY RELIC HUNT! Four lucky readers will be traveling to New York City to participate in a book-themed scavenger hunt at the awesome AMERICAN MUSEUM OF NATURAL HISTORY! I'll be hosting part of the event and go along the hunt with the sweepstakes winners, as we search the museum for clues and codes and puzzles. I am so stoked to do this thing! Then, the kids and their parents and I will have a cool lunch afterwards.
Following that, at 2:30 there will be a BOOK SIGNING of the new books at the Upper-West-Side BARNES and NOBLE bookstore. Everyone everywhere is invited to come and be a part of the COPERNICUS festivities!
Finally, rounding out the month, on Saturday September 27 is the Chappaqua Children's Book Festival (http://www.ccbfestival.org/), where I'll be signing with dozens of authors and illustrators. It's a fabulous event for readers and book lovers in the whole tri-state region. Stop by and say hello!
People have been asking me:
AFTER A HUNDRED BOOKS, DOES THE WRITING GET ANY EASIER?
On September 1st, I delivered the first draft of THE GOLDEN VENDETTA, the third installment of THE COPERNICUS LEGACY. It's about 70,000 words, and will likely end up a bit longer when the book is published. I still find it hard to believe that it's my one-hundred-and-first book.
At a joint reading and signing at McNally's in New York City a couple of months ago, a guest in the audience asked a question about the outrageous number of books I've written over the last two decades. I said that, after finishing all those stories, it doesn't get any easier to write them. There was an audible groan from one of the authors on the panel. "Seriously? It doesn't?" The book he was signing that day may have been his first. We all laughed, but the truth is that for me it never has gotten easier.
Naturally, you learn things over the course of writing a lot of books. Technical things, helpful things, but ultimately pretty minor things.
You get a feeling about what a good plot looks like, though you don't arrive at a good plot any sooner or with any less anguish. You still try out dozens of avenues before you stumble on the right one.
You know when you've made a mistake a shade quicker with your one-hundreth book than you might have with your third.
I've always felt that if you're doing your job right, you shouldn't be able to fall back on something that worked before, no matter how much easier it might make the task at hand. You start with a blank sheet of paper and you scratch up a new story from the inside of your head.
In short, you reinvent the wheel. You do it every time you sit down at your desk. You kind of have to, because each new story is just that, a new story. But it goes deeper than that. I think part of me forgets how to write from one book to the next. I look over my shoulder at the upper shelves of my bookcase at all the books I've written, and they seem like someone else's.
Then I groan, too. But to haul up a new story with fresh tools each time . . . that's what makes finishing a manuscript so rewarding.
June 8, 2014
ON THE ROAD WITH INDIE BOOKSELLERS!
From June 2 through 6, my wife Dolores and I traveled 778 miles, visiting ten independent bookstores, four elementary and middle schools, and two public libraries in Eastern and Western Massachusetts—a whirlwind book tour that opened my eyes and gladdened my heart. I don't know how many books were sold, or will be sold, but what I do know is that in the face of a mounting assault on books and bookstores by popular culture and big business, a legion of smart and committed book people are out there fighting the good fight, striving to keep people reading… (READ MORE)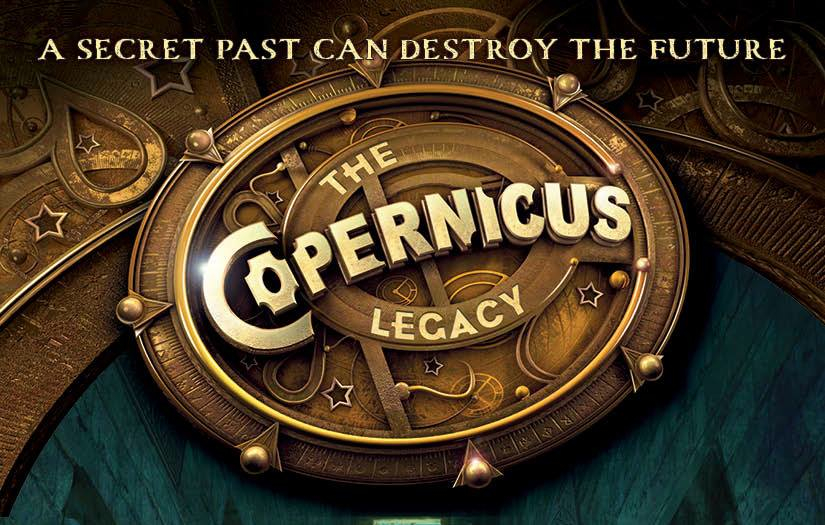 Tony Abbott's newest series is The Copernicus Legacy, published by HarperCollins Children's Katherine Tegen Books. The Forbidden Stone is the first book in the new series, and it is available now in book stores everywhere. It's a fast-paced middle-grade thriller in which smart young characters travel the globe on a mission to solve a mystery using their personal talents and teamwork.
The Copernicus Legacy has everything middle-grade readers love: an international adventure, a compelling friendship story, and a mission that draws on history and astronomy. Readers who loved Percy Jackson will be eager to follow our heroes on this six-book, six-novella journey and excited to enter a sweepstakes to participate in a real-life scavenger hunt hosted by Tony Abbott that lets the reader become part of the story.
Click on the logo (above) to visit the series website (www.thecopernicuslegacy.com). There you'll find a free educater's guide, a free star map poster, games, videos of Tony talking about the series, and information about entering a sweekstakes to win a trip to New York City and take part in a real-life relic hunt.
The Copernicus Legacy is a six-volume adventure series. A companion series, The Copernicus Archives, provides personal insight from six of the characters' points of view. These six shorter novellas are being published in paperback between the longer hardcover novels. The first will be issued in September 2014, and it is from character Wade Kaplan's point of view; it's called, Wade and the Scorpion's Claw. The next big book, The Serpent's Curse, will be published in October.
What people are saying about The Copernicus Legacy book #1: The Forbidden Stone:
"I had to keep reminding myself THE COPERNICUS LEGACY was intended for a young audience. Full of mystery and intrigue, this book had me completely transfixed." —Ridley Pearson, author of The Kingdom Keeper series
"A sprawling and fast-paced adventure in the great tradition of Robert Ludlum, Ian Flemming, and other masters whose tales loom larger than life. Readers are in for a real treat." —David Lubar, author of Flip, Wizards of the Game and Hidden Talents
"The Copernicus Legacy takes you on a fantastical journey that is as eye-opening as it is page-turning. With mysteries hiding behind secrets coded in riddle, this book is like a Dan Brown thriller for young readers." —Angie Sage, author of the Septimus Heap series
"The Copernicus Legacy has it all: A secret code, priceless relics, murderous knights, a five hundred year old mystery, and a story full of friendship, family, humor, and intelligence. A masterful storyteller, Tony Abbot better be writing quickly because I can't wait for Book 2!"   — Wendy Mass, New York Times Bestselling Author
"Tony Abbott is such an amazing storyteller, Copernicus should've named a star after him. With codes to crack, clues to unravel, and bad guys to outrun, this is one thrilling, smart, and fun read! I can't wait for the next chapter in this stellar new series."— Chris Grabenstein, New York Times Bestselling Author
Click on the "Books" page in the menu above, to read more about this exciting upcoming series!
WE <3 INDIE BOOKSELLERS!
We hold independent bookstores and booksellers in high esteem and enjoyed meeting many of them at trade shows this autumn in New Orleans and Chicago. Here's a link to help you find an independent bookstore near you: FIND AN INDIE BOOKSTORE! 
Check out this cool video: IT'S A BOOK!
Follow Tony Abbott on:
Facebook
Tony Abbott
Promote Your Page Too
Twitter
Tweets by @TonyAbbottBooks
Pinterest
Tony Abbott