Home
Thank you for your interest in American children's author Tony Abbott. This is Tony's official website.
TONY ABBOTT'S NEWEST SERIES
THE COPERNICUS LEGACY
IN BOOKSTORES EVERYWHERE!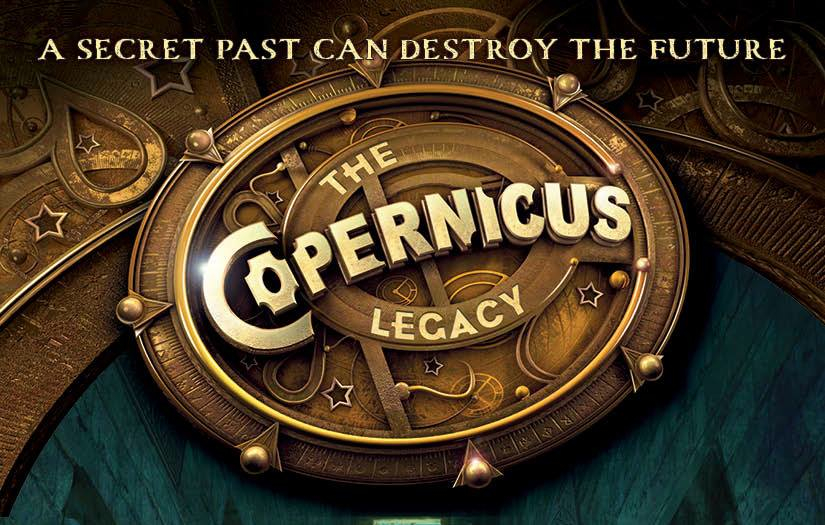 BIG NEWS: Tony Abbott's newest series, The Copernicus Legacy, is published by HarperCollins Children's Katherine Tegen Books! Click on the logo (above) to visit the series website (www.thecopernicuslegacy.com) where you'll find a free educater's guide, a free star map poster, games, videos of Tony talking about the series, and more.
It's an epic six-volume adventure series.
What people are saying:
"I had to keep reminding myself THE COPERNICUS LEGACY was intended for a young audience. Full of mystery and intrigue, this book had me completely transfixed." —Ridley Pearson, author of The Kingdom Keeper series
"A sprawling and fast-paced adventure in the great tradition of Robert Ludlum, Ian Flemming, and other masters whose tales loom larger than life. Readers are in for a real treat." —David Lubar, author of Flip, Wizards of the Game and Hidden Talents
"The Copernicus Legacy takes you on a fantastical journey that is as eye-opening as it is page-turning. With mysteries hiding behind secrets coded in riddle, this book is like a Dan Brown thriller for young readers." —Angie Sage, author of the Septimus Heap series
"The Copernicus Legacy has it all: A secret code, priceless relics, murderous knights, a five hundred year old mystery, and a story full of friendship, family, humor, and intelligence. A masterful storyteller, Tony Abbot better be writing quickly because I can't wait for Book 2!"   — Wendy Mass, New York Times Bestselling Author
"Tony Abbott is such an amazing storyteller, Copernicus should've named a star after him. With codes to crack, clues to unravel, and bad guys to outrun, this is one thrilling, smart, and fun read! I can't wait for the next chapter in this stellar new series."— Chris Grabenstein, New York Times Bestselling Author
Click on the "Books" page in the menu above, to read more about this exciting upcoming series!
WE <3 INDIE BOOKSELLERS!
We hold independent bookstores and booksellers in high esteem and enjoyed meeting many of them at trade shows this autumn in New Orleans and Chicago. Here's a link to help you find an independent bookstore near you: FIND AN INDIE BOOKSTORE! 
Check out this cool video: IT'S A BOOK!
Follow Tony Abbott on:
Facebook
Tony Abbott
Promote Your Page Too
Twitter
Tweets by @TonyAbbottBooks
Pinterest
Tony Abbott